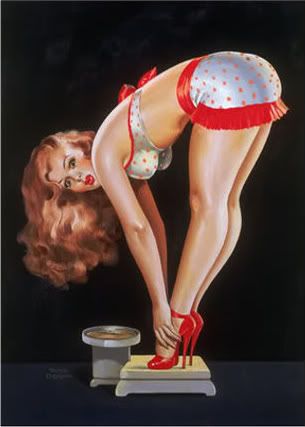 I'm switching my weigh-in to Wednesdays, seems to work better for me not to do it at the end of the week (allows too much freedom for the weekend)or at the beginning (not enough freedom). So, today I hopped on the scale and found that even with my slight indescretions I lost 1 pound this week! Not a helluva lot but I'll sure take it!
I think increasing my work hours has really helped me, keeping me out of the house during those dangerous afternoon snack fests.
Hope everyone else is having a great week, happy hump day!